American Express Extended Warranty
American Express Extended Warranty
Some cards have an extended warranty policy for things purchased by you with said card. Now the only one I know of that is worth its salt is the American Express extended warranty.
Yes American Express may be a pretty steep annual fee when compared to many other cards but this single additional benefit makes it so worth it.
My personal experience with just one incident has paid for 12 or more years worth of the cards fees. And in addition to that, I get miles for every dollar I spend and bonus miles on spending thresholds to boot. On average, I get at least one ticket worth of points per year (25,000 points).
My True Story
Here is my personal true story of a few years back.
Dell Okay, Gateway Icky!
When I was consulting and traveling a lot with AMX (not related to AMEX) doing JDEdwards tech consulting (now part of Oracle) and web work consulting, we had standard issued laptops from Dell. After the Dell leases expired, AMX got us Gateway laptops. Now although I did not especially think the Dell laptops were incredible, the Gateways were pathetic. So I felt like it was worth it for me to purchase my own laptop to use rather than suffer with the Gateway.
I Try Sony Vaio!
So I searched far and wide and ended up getting a Sony Vaio giant sized laptop with a full 1600x1200 15-inch screen. This matched my monitors I was used to working on and it pleased me greatly. The more code I could see at once, the better.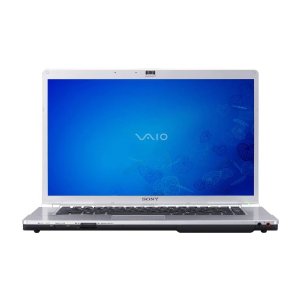 I purchased this laptop from TigerDirect.com for about $1500 with a three year extended warranty for $169 more. In addition, I got a mail-in-rebate of $200. I thought that was a great buy at the time. So about $1470 net cost more or less.
After 16 months of solid use traveling to UW, California, New Jersey, New York, Montreal, and back to Salt Lake City, one morning the screen died. I could get it to use an external monitor but the internal screen was just black. I think the tube was just dead. No light at all. In fact, if I used a flashlight and shined it up close, I could see the pixels were all still firing and working, but no back-lighting.
So I try calling TigerDirect to take advantage of my extended warranty only to find that although I had paid for the warranty, it had never actually been fulfilled. Somehow, TigerDirect did not get the info over to the insurance company and they had never heard of my purchase.
Holy Crap! I Am Screwed!
So after a good long talk with TigerDirect, they happily refunded my $169 for the warranty they never fulfilled but basically said I was screwed! NICE!!!!!
Sony Mean!
My next step was call Sony and see if they could help me. Sony was NOT very helpful. On the contrary, just to let me even SPEAK to a technician to verify the same thing that I and the Level-1 phone rep already knew -- that the screen was dead, would cost me about $40.00. And if I wanted to pay right now that was okay. And the general consensus from the Level-1 tech was if it *WAS* the screen, it was not worth fixing. So in short, if I wanted to, I could also pay Sony another $40 dollars (or more, that was just to talk, it could be more depending on what the Level-2 tech decided to do) and then they could say, "You are screwed!"
Now What?
So I racked my brain on what to do now for a day or two when I awoke one morning and remembered American Express has a built-in extended warranty!!!! Okay! I'll put it to the test!
What I did to make my claim
To wrap this up quickly:
I called American Express.
They verified my purchase over the phone.
They sent me overnight a pre-paid fedex box to send out to their tech shop (which happened to be PC Laptops in Salt Lake).
One day later after i shipped it off, PC Lap tops called to confirm it was the screen and not worth fixing.
One day after that, Amerian Express called me and said they would put the $1500 back on my card!
HOW AWESOME IS THAT?!?!?!
I essentially used this laptop for about sixteen months and then got my money back. And because I had a rebate, you could even say I was paid $200 to do it!
So I highly recommend getting a rewards bearing American Express and making sure you use it to purchase all your electronic gadgets and other things that have a likelihood to fail shortly after their one year warranty!
Suck Fony?
After this experience with SONY I also decided that I would avoid buying Sony products (I haven't been perfect though). Not just for this one incident when I felt like they were the most uncaring company in the world (I later worked for a company that wins this title ;-) ) but I had some friends that had similar customer service nightmares with various electronics that were even still in warranty! The whole thing just left me very cold on Sony being a consumer friendly company.
TigerDirect?
Well, I didn't feel like they were too much to blame for all this and though they didn't give me any particular breaks in this affair, they were courteous as can be and as helpful as they could. And I still buy quite a bit from them. Between them, NewEgg, and ZipZoomFly I get most all my electronic stuff.
Laptops Recommendations?
I still don't recommend a Gateway. If you gotta get a Dell, there are worse things in the world. But for my money I would get an Acer or an ASUS right now. They have some great laptops at good price points with great features and great warranties.
What is the American Express Extended Warranty?
In a nutshell:
You need some form of the original purchase receipt with the amount and date that corresponds with the American Express purchase.
The warranty that states duration and coverage.
You need the item in case they want to test or fix it.
Your card membership needs to be still active and in good standing!
You also need to be a resident of the U.S. or its typical territories (not sure if that includes Guam though).
Up to 1 Year additional warranty for any product with a U.S. manufacturer's warranty up to five years. So if you have a camera with a six month warranty, it now has a an 18 month warranty! A Phone with a 2 year warranty, it now has a 3 year warranty!
Items up to $10000 are covered.
There is also a Best Price Guarantee which is not technically covered under this same heading, but I have used it and it works and is easy!
You get 90 days theft, loss and damage coverage on eligible products. (I suppose you don't need the item if you are doing theft/loss claim) - This is also not technically part of this same heading.
How to file a claim:
Although you can call (1-800-225-3750), it is also pretty darn easy to do it online here.
American Express Mandated Disclaimer: This content is not provided or commissioned by American Express. Opinions expressed here are author's alone, not those of American Express, and have not been reviewed, approved or otherwise endorsed by American Express. This site is NOT compensated through American Express Affiliate Program.
CachedSince:{ts '2023-10-01 11:13:56'}