The Mayan Adventure Restaurant Review - Jordan, Utah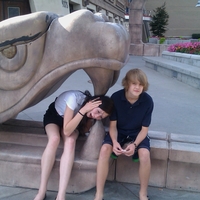 The Mayan Adventure Restaurant Review - Jordan, Utah (2 Stars)
Prices: $10-18
Overall Value:


Food Value:

Entertainment Value:




We have been fans of the Mayan Adventure restaurant for years. Or really, I should say, our kids have been as they have been growing up. It has been at least a semi-annual event to go to the Mayan due to the unrelenting pressure of repeated requests of my son who is now turning twelve.
So at that golden age of twelve, when reason and rationale start to bud in a young boys mind, I was curious to see if he continued to think the Mayan Adventure experience was going to remain a penultimate activity culminating his yearly advance as in years past.
Let us begin wih the understanding that this is not a typical restaurant. It is FOOD + ENVIRONMENT + SHOW. Much like the Prairie Schooner, you pay as much for the environment as the food. The Mayan is heavy on the Environment + Show factors and light on the Food. As such, I will break this review down into respective parts and then give you a bottom line complete experience value.
Hours:
Monday-Thursday: 4 to 9pm
Friday 3pm-10pm
Saturday 11am-10pm
Sunday 12noon-8pm
Location:
9375 S State, Sandy, UT 84070
Phone:
801-304-4600
The Mayan Restaurant
Straight up, the food at the Mayan has never been incredible. I remember the early years it was barely palatible. But it is hard to argue with three to twelve kids under the age of ten that food should taste good. However, the last couple of years the food has seemed acceptably decent if not still a bit expensive. The years 2008 and 2009 seemd like pretty good years quality wise though the trend to interesting food was diminished. We went last around Christmas of 2009 and the food was fine and the show. I had heard and read a few years ago, the Mayan realized the food sucked and had hired a new chef to improve this component of the experience. And I have to concur that for a while the menu was varied, our family and friends felt it was an overall positive experience, including the food. Each past year though it has seemed to get a little bit less good.
This trip, in July of 2010, five of us walked away not feeling like we had such a great meal.
The Experience:
We arrived about 5pm and were promptly seated, beating the evening rush. This was a Tuesday mind you, but by the time we left at 6:30p.m. the place was well over three quarters full. Once seated, a congenial enough waitress showed up and brought us chips and salsa. The chips and salsa were actually pretty good. The sauce was actually very tasty but extremely soupy and created quite amess. We skipped apps (which are all $8.00 and up) as we figured the food and chips would probably be ample and we possibly wanted room for dessert as this was a birthday occasion. And just FYI, all the kids meals are $8.00 as well.
Vegetarianism, anyone?
One of our girls is a vegetarian and it was quickly observed there are only two vegetarian dishes:
Bean & Cheese Burrito for $10 with no sides.
Cheese Enchilade for $14 with side of rice and beans included.
The Meals
The menu looked a little updated - but not for the good. I had noticed this last time too. The menu was further simplified. Fewer overall choices, no more American fare like steak or seafood, fewer vegetarian items. Items like blue crab tacos, Mexican styled coleslaw sides, vegetarian tamale pie entrée, sweet potatoes (which were really really good) and anything with black beans and/or polenta were long gone.
This was a much more basic menu, but the main difference is everything left cost a little more than last time we were here.
We finally ordered (and I go ahead and rate each dish here as well on a 1 to 5 and yes, I sampled everything except the chimi):
The Mayan Trio - $16 - 3 Stars - 1 cheese enchilada, 1 carnita taco, 1 chile relleno with rice & beans on side - This was probably the best tasting dish of the night. The relleno was actually decent. The carnitas taco was bland. It came in a soft taco shell, obviously store bought or at least machine made, very uniform, poor thin texture. The cheese enchilada was banal. I just don't get how you could get enchilada sauce that bland. It was more like generic Huntz spaghetti sauce thinned out a bit. Jenivee and I usually are pretty free about sharing our dishes and this was by far the closest thing to an entrée worth eating. If you could just get the chile relleno as an entrée, with three on a plate, this might actually be worth $12 or so.
Chile Verde Burrito - $13 - 1 Star - A chile verde burrito, nothing on side - Although filling, it was very bland. I felt like i was eating cat food more than human food. Very very bland. You can quickly tell the tortillas are store bought and undercooked. Not horrible, but not what you expect from a supposedly authentic and relatively expensive Mexican food restaurant. I got this last time we came and it was not much better, but I think the green sauce was more tomatillo tasting. This didn't taste much like anything. Kind of a gelatinous sauce with catfood overtones. With no condiments like Bufalo Chipotle hot sauce, Tabasco, Lulu's, nothing... it was like eating a giant can of catfood with gelatin sauce in a big store bought tortilla. If I had not been starving because I had only had breakfast that day, I am sure I would not have eaten much of it at all.
Tacos Carne Asada - $14 - 2 Stars - Two Skirt steak carne asada tacos, with rice & beans on side - Piers really wanted steak and he was okay with this dish. I tried a bite and was surprised how non Asada this was. Incredibly bland. Bland tasting carne that doubt was marinated in anything that contained spices. Textureless store-bought looking and tasting white-corn tortillas that didn't add to the meal. Piers did not like the beans & rice, also bland. You are going to get a MUCH better quality and tasting product at any corner Taqueria for $2. In West Jordan, you should be able to find one pretty quickly and you will like it a lot more. The $12 you pay on top of the $2 value here is for the bland beans & rice and the rest of the experience. No limes came with the taco either. That would have helped it a bit.
Bean & Cheese Burrito - $10 - 1 Star - Bean and cheese burrito, the kind you make at home pretty much, vegetarian dish - Shaylee took two bites and thought this tasted like poop. I tried a bite, and it did taste very strange, perhaps akin to baby diaper smell. You can see from the photo this is a store bought tortilla, very stiff, that has been stuffed with some refried beans and cheese and then nuked for a few seconds. At home, we at least toast up our tortillas a bit in a frying pan to give them a better texture and bring out their flavor. After a bit of discussion with the waitress on the stinkiness of the dish, Shay ordered the Cheese Enchiladas.
Cheese Enchiladas - $12 - 2 Stars - Two cheese enchiladas with rice & beans on side - Shay thought these were okay but just so. They were pretty ordinary. I thought they were very so-so as well. Rice & beans right out of school lunch. Sorry, I didn't get a picture of these, but just look at the one cheese enchilada in the Mayan Trio platter. You get two of these.
Chimichanga - $13 - 1 Star - Chimi that looks about like a hot pocket but more elongated with guac, sour cream and pico on the side - Ry said not only did this look a lot like a hot pocket, it tasted like a chimi hot pocket with lots of cheese. It was a chicken chimi but the chicken was spread very thin and barely detectable leaving it pretty bland. She put some salsa on it (which, I mention again, was actually kind of tasty and different). But hey, what can you do with a hot pocket to make it better, really? She said she also had to spread the guac and pico de gallo over it evenly to give it some flavor so she could eat it.
White Sprinkles, please...
I must mention that everything came out with a sprinkle of what was probably supposed to be Queso Fresca. When the plates were set down, it smelled very pungent like strong feta making me think they used feta, but it tasted okay, not too strong. But I have to wonder what Mexican Fresh Cheese they were using to get such a strong feta smell. Sadly, this was probably what gave the meal the bulk of its flavour.
The Service
The waitress we had was okay. But we collectively felt she was either scared of management, or incredulous of customers requests. We had to ask several times for an extra ramekin of salsa so the five of us could stop dripping salsa across the whole table. I thought Shay and the waitress would get into strong words when she was trying to determine what vegetarian dishes they had. The waitress acted like it was going to be a big scary deal to find out if chicken stock (or other animal product) was used to make the rice and it would put the whole affair on hold if we needed to know that! Otherwise, service was fine but felt more like the people working there, the hostess included, were more worried about their junior year high school class schedule than their summer job and that if the customers weren't there they could sure get a lot more done and go home.
The Environment
The restaurant itself is pretty cool and the original idea that you were traveling back to the turn of the century in an archeological dig by Swiss Family Robinson or perhaps to 1200 AD as when Mayans were still around still pervades (it is a bit confused between the two, but hey, it's pretty cool). Giant trees, waterfalls, tree houses, giant rocks, native birds and what-not in a dimly lit multi-tier seating arrangement make it a fun place to sit and gander if nothing else. I remember long ago they had a kids area with a little screen showing cartoons and such but they shut that down several years ago. I haven't seen talking birds in a while either. They probably all broke or they decided they were too corny. But the dive show is more interesting than it used to be.
The Show
Many years ago, a few local high school swim team kids would come out periodically and jump off the rocks into the falls. The last couple years they have improved the show quite a bit. It now involves at least 3 versions of a choreographed scenario with costumes and just out of reach story lines. Music, outfits, head-dresses, and synced drum beating followed by advanced diving from the rocks, balconies, and ceiling rafters make it pretty interesting, especially for kids. You are *LIKELY* to get a few drops on you if you are on the front rows. We got a little splash even though we were on an upper level when a diver girl jumped off and triple flipped right at as spraying us with water droplets from the centrifugal force. This trip was slightly more interesting because as we were outside, we saw one of the divers coming out the front door holding her apparently broken wrist and being quickly driven off. So the danger is real, of course! And the divers really were pretty good this time around.
The Bottom Line: Don't Go Unless You Are 11 or Younger
Bottom line, I doubt we will be going back any time soon. Piers, the primary impetus for going at all, has more or less grown out of the fascinating experience that is the Mayan. With the food not coming even close to complement that experience, there is no reason to go. We collectively compared the food to Beto's, Javiers, Del Taco and Mi Ranchitos and the Mayan was never on the top end. Ry suggested if they hired some chefs from Javier's, it would be worth paying the extra for the experience factor. As is, the food is too much a negative to make it worth the $100 plus bill (with drinks and tip) for five people. My feeling is it was much like Pepperbelly's fare in Kaysville. I went there a few times and probably went a little crazy expecting it to be better every time I went. I finally realized it just was kinda odd and sucky food. I would describe the food experience at both places much like this scenario - A person wants to start a Mexican or Hispanic restaurant and decides to hire a white-haired grandma from Wisconsin who is a decent cook but who has not actually ever had Mexican food. She is also limited to whatever she has in her 1930's style white-wonder-bread kitchen stock plus whatever she can find in the Asian-Latino Food aisle at the local American style supermarket. This person gives her some pictures of the food, and says "GO for it!". The result, an odd tasting mix of Rosarita's refried beans with box-mix yellow rice surrounded by bland dishes rolled up in cheap store bought tortillas sprinkled with feta cheese bought in bulk from Costco.
It is obvious the management/owners of the Mayan gave up on having decent food and have clearly swung in on their strength of attracting under 12 patrons who could care less about the quality of their cheese burrito, forcing their parents to suffer their taste buds to the torments of Grandma Wisconsin.
CachedSince:{ts '2023-10-01 09:47:16'}